The Okefenokee Swamp is known as the "Land of the Trembling Earth" because the swamp is teaming with wildlife. Located 45 minutes west of St. Marys on highway 40, it is a popular day trip for guests. Guided and self-guided boat tours meander through a thicket of cypress stumps and fauna in search of animals indigenous to the swamp, such as the dreaded alligator! Headwaters of the Suwanee and St. Marys River. See native animals in their own habitat, guided and self-guided tours. Call (912) 283-0583 for information.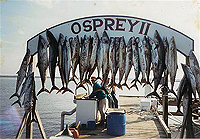 Cumberland Island is St. Mary's barrier island, and is a National Seashore Wildlife Park. A ferry departs directly across the street from the Riverview taking visitors and campers to the island twice daily.The island beach is 22 miles long, pristine white sand dunes, dotted with palm trees, and littered with seashells. See wild horses, sea turtle habitat, and wildlife.It is by far the most popular excursion for hotel guests. Enjoy camping, hiking, nature, beaches, and historic areas of interest. The ferry departs twice daily. 9 am and 11:45 am 1-877/860-6787
Historic St. Marys is a great place for boating, fishing, water sports and kayaking. Relaxing with the family and visiting museums, antique shops, gift shops, and many historic points of interest.
360 TOUR:http://www.exploregeorgia.org/360/st-marys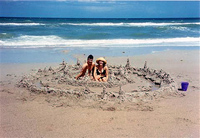 ST. MARYS TOURISM & CONVENTION BUREAU www.stmaryswelcome.com (912)882-4000
Boating:
Public Boat Ramp, Dock and Moorings
Boat Trailer Parking
Lang's Marina Overnight Docking (912) 882-4452
Up the Creek Kayak Rentals & Guided Tours (912) 882-0911
https://www.facebook.com/UpTheCreekX

Riverfront Activities:
St. Marys Waterfront Park (Weddings in the Park Gazebo)
Children's Playground, swings, slides, & more
Cumberland Island Museum
Kings Bay Naval Submarine Base & Museum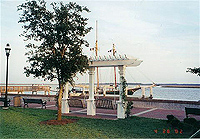 St. Marys Aquatic Center: www.funatsmac.com rates & schedule (912)673-8118 email funatsmac@tds.net (open seasonally)
Golf - Laurel Island Links 1-888/480-7277 (a Davis Love design) Ask about weekday specials!
Trident Lakes Golf Club, Kings Bay Naval Submarine Base, Tee Times call (912)573-8475

NEW!! FISH MASTERS CHARTERS http://www.fishmastercharters.com/ Capt. Warren (912)729-5214 or cell (912)552-5995 Special discounted rates for package with Riverview Hotel. Check out their great website.

Lang's Charters - Offshore & Inshore, Sightseeing Cuises (912)674-8062 or (912)882-4262 for rates and reservations, Captains Cal & Tripp Lang (licensed) www.langcharters.com

NEW!! Historic St. Marys Trolley Tours, relax and enjoy the history and coastal beauty with a friendly tour guide! (912) 882-4000 for information

NEW!! Ghost Tours of St. Marys (912) 269-9194.

Getting Married "Your happily ever after guide" www.stmarysgaweddings.com Barbara Ryan, Officiant, (912)729-1103

ST. MARYS RAILROAD TRAIN RIDES - click here for more information http://www.stmarysrailroad.com/